Thinking about your weed stash like your liquor cabinet...
Whether it be finding a social sativa blend to get your morning started, or the ideal combination to ride waves of euphoria while enjoying a good movie, we here at The Good Cannabis Company understand the importance of flower pairings. 
Like a lavish liquor cabinet needs a talented mixologist to create the perfect beverage, a cannabis connoisseur's flower stash can be curated to concoct wondrous cannabis cocktails. You may be wondering to yourself, "What makes for a good cannabis flower paring?" Well, like any good sensory experience, considering taste and aroma compatibility is essential.
Familiarizing yourself with terpene profiles can be greatly beneficial when looking to personalize your cannabis experience. Terpenes are the aromatic oil compounds found in cannabis that give the flower their distinctive smell, which then translate into their taste once smoked or vaped. Terpenes may also impact type of high you experience; for example, cannabis strains higher in limonene may deliver bright notes of citrus that translate into a more cerebral high, whereas strains with a myrcene-dominant profile may be earthy and musky on the palette, providing more relaxing and calming effects.
As a consumer, the flavour and aroma of cannabis are typically seen as a bonus feature of good bud, while the high itself remains the sought-after interest; learning to take advantage of all these aspects is where the cannabis craftmanship (or should we say stashmanship?) lies. 
Curating your stash as you would your liquor cabinet can make for a more pleasant and falvourful sesh. If you're interested in paring your strains more inentionally, look no further than The Good's extensive menu of terpene-rich flowers to fit every potency and sensory experience desires a Good consumer may have.
Head in to the shop to ask any of our knowledgeable and dedicated budtenders for some flower pairings that will surely heighten your cannabis consuming experience. Like the Artisan Batch KRFT "Cereal Milk" hybrid, with a terpene profile of beta-myrcene, limonene, and trans-caryophyllene, this rare hand-trimmed bud smells and tastes of the sweet milk leftover from a bowl of sugary cereal and will leave you feeling delightfully relaxed and euphoric. As if that doesn't sound deliciously intriguing enough, when paired with BLK MKT "Peanut Butter Mac" — an Indica-dominant hybrid with a terpene profile packed full of limonene, pinene, caryophyllene, and humulene — you're transported to an entirely new dimension!
If you're looking to spice things up a little, try mixing some BOAZ "Pizza Breath", a balanced hybrid delivery  peppery and earthy notes, with Thumbs Up "Pink Cookies X Kush Mints", an Indica-leaning hybrid with deliciously smooth vanilla flavour with an earthy and peppermint taste. Together, "Pizza Breath" and "Pink Cookies X Kush Mints" deliver a flavourful and relaxing high with pleasantly lasting effects.
Hankering for something on the sweet side? We've got you covered! A blend of Wagners "Cherry Jam", a mellow Indica bursting with notes of sour cherry, alongside Wink's "Cookies & Cream", a Girl Scout Cookies and Starfighter cross bearing a frosty trichome coat and a sweet vanilla flavour profile with a hint of nuttiness, you're sure to be feeling wonderfully gleeful.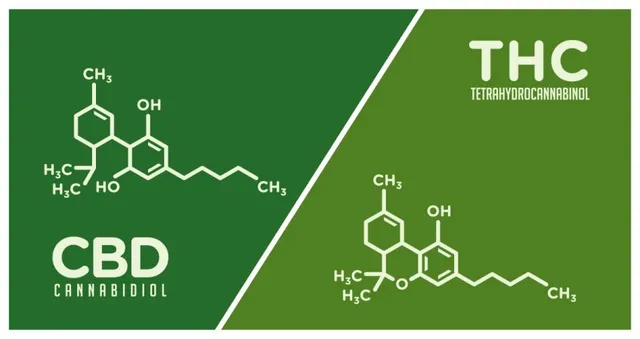 Though THC potency seems to be most consumer's primary concern when purchasing cannabis, if there's one piece of advice to take from this budtender it is this: DO NOT UNDERESTIMATE THE POWER OF CBD! Adding some high-CBD flower to your stash can be especially advantageous when seeking a more full-bodied high, without heightening the sensation of intoxication. CBD has a plethora of calming effects and anti-inflamitory properties to ease you into a state of deep relaxiation and, let's face it, pure bliss.
Try adding some Pure Sunfarms "Pure Sun CBD" flower to your session, and feel yourself slip into elation. With a terpene profile of beta-myrcene, alpha-bisabolol, the "Pure Sun CBD" has earthy and floral flavour notes. When seeking a CBD strain with more brightness, the Solei "Free" CBD flower is high in limonene and beta-caryophyllene, making it a wonderful addition to your sesh if you're looking for a reliable daytime CBD flower to keep you energized, focused, and ready to take on the day!
When exploring the massive array of strain and flavour profiles available on today's cannabis market, there's no doubt that one may feel overwhelmed by the variety of choices. Luckily, The Good Cannabis Company is committed to delivering quality products and keeping Good consumers informed and prepared to make the most out of their cannabis journey.
Be sure to stop by the shop to learn more about cannabis "stashmanship" and how paring your flower as you would your fine liquor can make for some tasty, robust, and memorable cannabis cocktails.